Certifications and Contracting Divisions
Ridgetop Interiors, Inc. is a Union Contractor in Johnstown, PA with access to skilled, highly trained carpenters. Our superintendents are highly regarded in their field and have experience ranging from 15 to 25 years. We offer competitive prices and take pride in delivering jobs on schedule with the highest quality of work.
Our Superintendents and Foremen have their OSHA 30 cards and are ICRA trained.
Certifications
Ridgetop Interiors, Inc. is registered with: Painters and Allied Trades International Union, United Brotherhood of Carpenters and Joiners of America and the Laborers' District Council of Western Pennsylvania ALF-CIO.
Ridgetop Interiors, Inc is a certified vendor for the following state COSTAR contracts: Interface, Collins & Aikman, Lees, and Shaw.
Pennsylvania Department of General Services.
Ridgetop Interiors, Inc self performs the work in the following divisions listed below:
Division 9 Contractor:
-Carpet
-Ceramic Tile
-Resilient Flooring
-Metal Studs/Drywall
-Interior Framing
-Acoustical Ceilings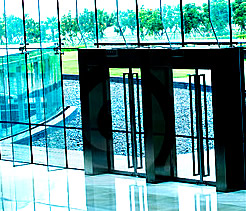 Division 8 Contractor
-Doors and Hardware
Division 5 Contractor
-Cold Formed Metal Framing